In her 40s, started The Mind Lab to help people gain knowledge and practical skills for today's rapidly evolving world. From a small incubator with 5 FTE, to now being an award-winning and profitable social enterprise with 80 FTE (Frances Valintine)
Feb 28, 2021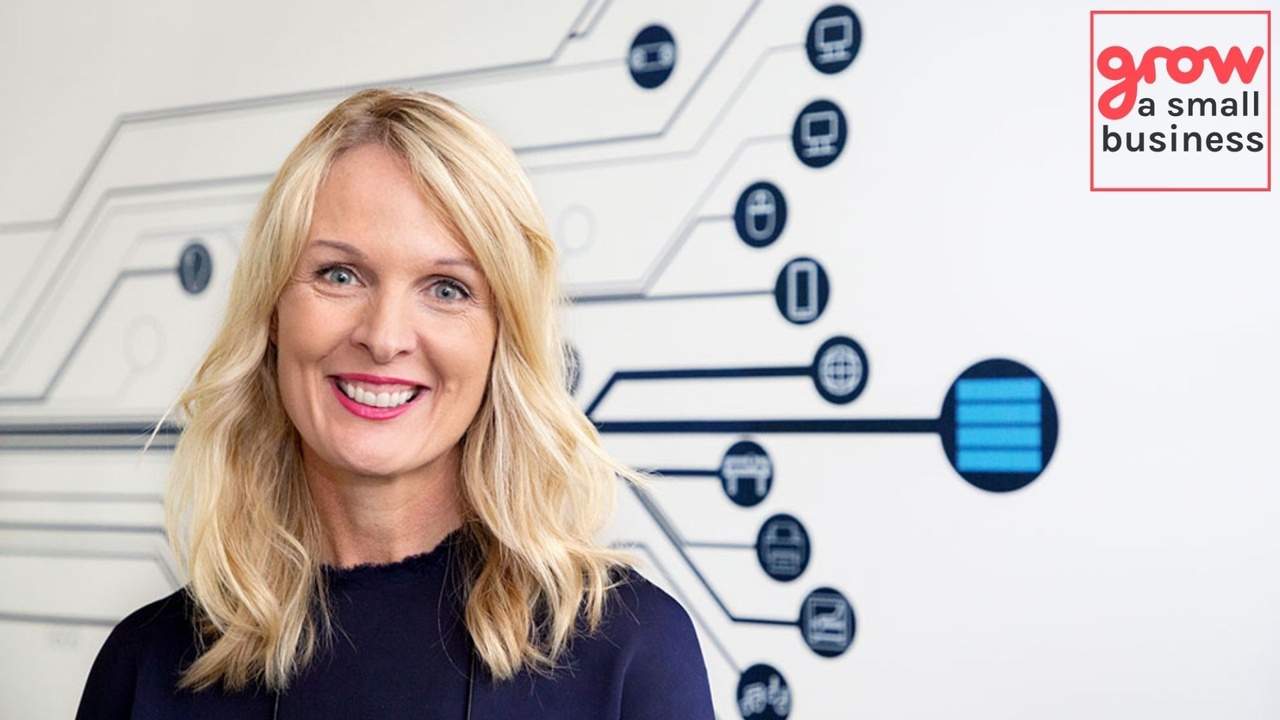 In this episode, I interview Frances Valintine, the Founder, and CEO of The Mind Lab and Tech Futures Lab. The Mind Lab is a platform that empowers students, schools, teachers, and principals to develop contemporary knowledge and practical skills for today's rapidly evolving world and the future of work. Frances was named one of the top 50 movers and shakers in technology education and awarded a Companion of the New Zealand Order of Merit for her services to education and the technology sector.
She started Mind Lab in September 2013 in her early 40s, The Mind Lab being the 5th organization she has started. From being a small incubator with five full-time team members, they had a very steep growth and now have around 100 people who work with them on a constant basis with at least 80 working full time. The Mind Lab operates as a social enterprise and has been sustainably profitably all through.
Before The Mind Lab, Frances had a consultancy business around marketing, got involved with an organization that was geared towards developing talent for the film and creative industries, and also started an Italian food store that she sold eleven months later. She says the hardest thing in growing a small business is knowing when to accelerate and when to put the foot on the brake, and that the one thing she would tell herself on day one of starting out in business is, "Go fast and don't let any naysayers get in your ear" Stay tuned to learn some really valuable small business growth tips from Frances.
This Cast Covers:
Running the only private graduate school in New Zealand with students who are typically between 35 and 55.
Their two brands under one organization and what each is all about.
Generating revenue from tuition fees, scholarships (Government funding), short courses/one-day workshops, programs that are paid for by corporate clients, and government contracts.
Being a technologist from a young age and discovering the appetite for education centered around technology for the older population.
Starting out with 5 people and having a steep growth to achieve profitability and the current 80 full-time employees.
Frances' amazing serial entrepreneurship journey and how she loves being involved with impactful businesses and organizations.
Her legitimate desire to do good in the world through her work.
Working towards the adoption of continual professional development as a culture in New Zealand.
Fragmenting their marketing across multiple channels and why small businesses should ensure their marketing is mobile-first, web-based, and highly responsive.
Being comfortable with self-funding her businesses using her own assets.
Dealing with the different stress levels that come with being a small business owner.
Doing well during the pandemic due to their being largely digital and remote-oriented.
The challenges they have in finding great talent in artificial intelligence, machine learning, and other tech-oriented disciplines.
Starting her first business in her early 20s and never working for anybody.
The beauty of being able to watch an idea come to life to become a successful business.
Developing habits around more of what makes you happy as a small business owner.
Hiring for attitude and aptitude instead of putting so much focus on paper qualifications.
Why every small business owner should make sure they hire people personally.
Building a culture where employees feel that they're trusted.
Continuously learning and getting to university after 40.
The importance of having a rapport going with board members outside the office.
Her experience with exiting a business.
Getting out amongst interesting people and learning from others.
The value of digitizing as many processes in your small business as possible.
Additional Resources:
---
Quotes:
"The people who seat at the board table who are not learning don't bring any value to the conversation" – Frances Valintine
"Everything in small business today has to be mobile-first, web-based, and highly responsive" – Frances Valintine
"At the very least, you need to have a really awesome website that solves all your potential customers' problems" – Frances Valintine
"It's really fundamental that businesses understand where their market hangs out" – Frances Valintine
"It is about belief in what you are doing" – Frances Valintine
"When it comes to service businesses, so much is in the delivery" – Frances Valintine
"Develop habits more around what makes you happy" – Frances Valintine
"Do the things that you're really good at and enjoy doing" – Frances Valintine
"Always make sure you do hire in-person" – Frances Valintine
"You have to trust your staff, and people have to know that they're trusted" – Frances Valintine
"Exiting a business is like selling a house but 10 times worse" – Frances Valintine
"Anything you can digitize, digitize it, because it's going to give you time back" – Frances Valintine
---
Listen on: